12.19.2012 (803 Days Ago)
News
malcolm x commemoration commitee
| | | | |
| --- | --- | --- | --- |
| Title | | 1/19/13 Families of PP/POW Annual Dinner! | |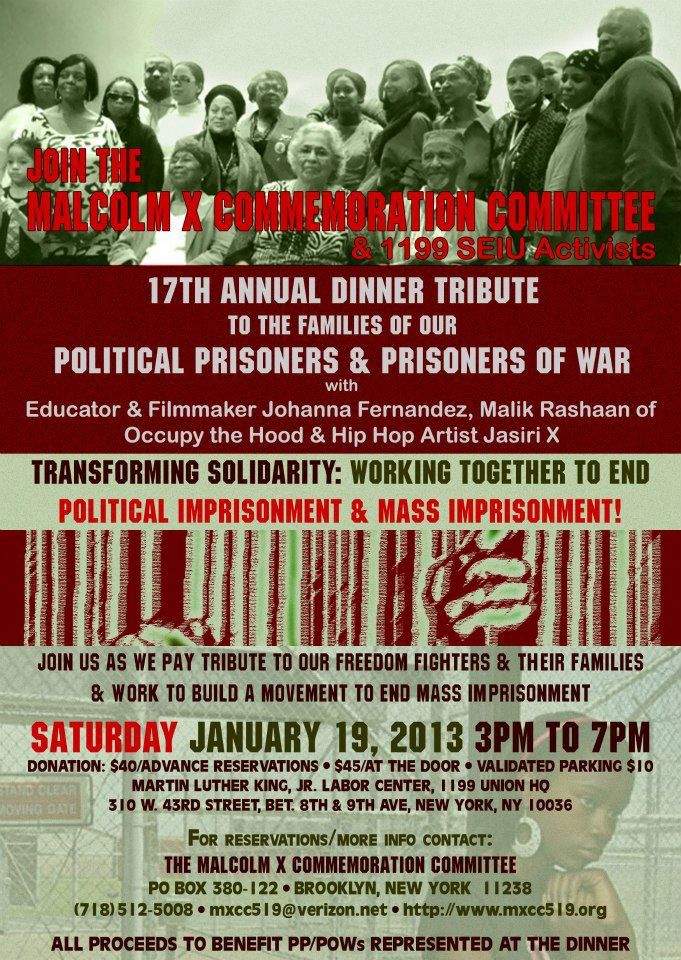 1/19/13 Family of PP/POW Annual Dinner!
Other PPP in this Category
"If we are serious then we need to stop ego-tripping, stop profiling, stop rabble-rousing, and get down to the serious work of organizing." The Honorable Sis. Safiya Bukhari
10-20-30 years in prison? What happens to the families? Featuring Sis. Safiya Bandele, Sis. Theresa Shoatz, and much more!
The Sekou Odinga Defense Committee Hosts BLACK AUGUST: A Solidarity Fundraiser for the Legal Defense of our Freedom Fighter Sekou Odinga, August 23rd, w/very special guests!!
There are no comments yet