03.08.2012 (642 Days Ago)
Important Updates
imam jamil al-amin
| | | | |
| --- | --- | --- | --- |
| Title | | All out for Imam Jamil Abdullah Al-Amin! | |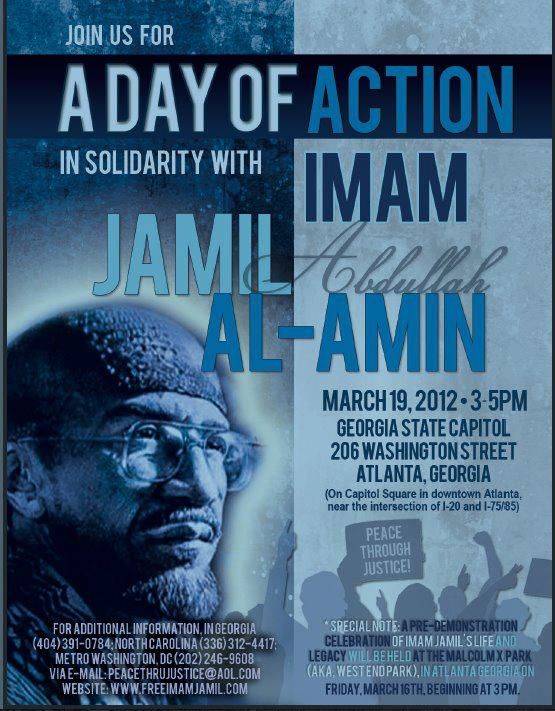 All out for Imam Jamil Abdullah Al-Amin!
Imam Jamil Al-Amin needs calls and letters to inquire why his phone calls and mail are being disrupted!
Bro. of Imam Jamil Abdullah Al-Amin, Ed Brown, made his transition on 11/23/2011.
Imam Jamil Abdullah Al-Amin, a U.S. political prisoner, was formerly known as Bro. H. Rap Brown. After six years of legal wrangling, the Habeas Corpus Petition of Al-Amin was has been denied. Please keep Imam Jamil and his family in your prayers.
Other PPP in this Category
The MOVE 9 are in their 34th year of political imprisonment for the death of ONE cop who was shot by another cop!!
Parole Letters/Donations for Legal Support Urgently Needed!
CULTURE IS A WEAPON: THE LEGACY CONTINUES - Mutulu Shakur, Sekou Odinga, Sundiata Acoli - 310 W. 43rd St., NY
There are no comments yet